Who we are
Naseby Vision Incorporated is a community development group which was formed in 2005. Membership has grown steadily since its inception and it now represents 306 Naseby residents, holiday-home owners, farmers and businesspeople.
Since its establishment it has worked closely with the Central Otago District Council, the Maniototo Community Board and numerous local and national groups and companies to improve services and facilities in the town and to promote the interests of its many members and the town in general.
Naseby Vision's Committee meets monthly to address a wide range of issues and its annual general meeting is held on Labour Day each year. You are more than welcome to attend any meeting, and we welcome new members.
Become a member
You can become a member of Naseby Vision if you have an interest in the Naseby area and you wish to support the work of Naseby Vision or contribute your skills and knowledge to Naseby Vision projects.
Membership is open to anyone with an interest in Naseby and is by annual donation of $20 per person or $30 per household.
Donations can be made to:
Naseby Vision
SBS Bank account no. 03 1369 0252771 00.
Please use your surname as the reference number.
Members receive the quarterly Naseby Vision Newsletter and are invited to attend the Annual General Meeting which is held during Labour Weekend each year.
Please download the Membership Application Form (PDF, 15 KB). 
Complete a printed copy of the form with the required signatures and return it to us.
Naseby Vision Incorporated Society
P O Box 79
Naseby 9354
Any enquiries can be directed to nasebyvision@gmail.com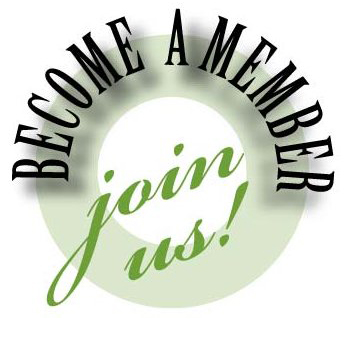 Naseby Vision Newsletters
Click to view:
Naseby Vision Projects
Just a wee list of some of the fantastic achievements for Naseby by Naseby Vision over the years.
Naseby Vision newsletters 2005 – 2019 – outcome – community notices (53)
NV Water Quality Committee – outcome – no boil water notices since
NV Cemetery Committee – outcome – burial records research/ paid repair of 30 gravesites and headstones/ donations of gingko trees
Domain tree guardianship – outcome – paid official tree labels attached/ gingko trees provided. Mulching of Wellingtonia 2019
Naseby Tennis Court guardianship – outcome – paid net replacement/surface spraying member donation
Naseby WWI German gun repair – outcome – paid wheel replacement/repaint/signage
Naseby War memorial repair – outcome – paid for concrete foot repair
Naseby drinking water fountains – outcome -(2) paid for and maintained
Naseby heritage lamp lights (17) -outcome – donated and erected community labour/arranged a launch party for 150
Nasby Vision special public meeting called to discuss closure of Naseby Store. Business case undertaken.
Naseby picnic table Swimming Dam – outcome – paid for/erected with community labour
Naseby Community trailer – outcome – paid for/repainted and rewired with community labour
Naseby Vision meeting arranged with key agencies to discuss rabbit infestation – outcome no change – written support of Ernslaw One programme
Naseby Community Plans 2009, 2013 and 2016 – outcome – arranged distributed with CODC input
Naseby petanque court restore – outcome – playable.
Naseby Vision purchased two tranches of Naseby walking tour pamphlets – outcome – used up quickly.
Naseby Vision contracted a rural fire expert to undertake fire hazard survey of Naseby – made public – NVFB offered hazardous material removed/OPS came to town
Naseby Vision Fire Evacuation details as fridge magnets purchased (500) and distributed to households. Available at the store.
Naseby Vision undertook lengthy business case for a portable green waste machine – outcome – not feasible
Naseby Vision negotiated the establishment of waste material station for cardboard, glass and tins cleared by Wastebusters Alexandra. Outcome – too successful, not respected, removed.
Naseby Businesspeople network – outcome – secretariat for meetings while held
Naseby Red telephone box – outcome NV guardianship ongoing
Naseby Dark Sky project 2016 – 2019 – outcome – massive ongoing IDA applications promoting Naseby pristine dark sky site
Naseby Vision purchase of telescopes/binoculars – outcome – several community night sky viewing sessions 2017 – 2019
Naseby Star Party – outcome – September 28 2019 at Naseby Holiday Park.
Naseby Vision purchased and distributed postcards of recommended outdoor lighting options.
Naseby Night Sky photographic competition arranged 2018 and 2019.
Naseby Vision contributed to the attendance of Naseby people to attend International Dark Sky conference in Tekapo 2019.
Naseby Vision Auckland travelling astro-photography exhibition curated to Naseby Town Hall 2018.
NASA astronaut visit to Naseby Town Hall arranged.
Naseby Dark Sky branding exercise Kyra Xavia report – outcome – for noting
Naseby Ignite Report Otago University – outcome – several community meetings and report back
Naseby Vision start-up secretariat support for 150th Naseby celebrations
Naseby Vision start-up secretariat support for Naseby Sumer Luge Trust/donation of $2500.
Naseby permanent and newcomers pot luck dinners – outcome – much enjoyed.
Naseby Vision purchased one and repaired another noticeboards – outcome – needs refreshing.
Naseby Vision contracted TFG person to compile Naseby heritage sites material for (6) panels – outcome – not completed
Naseby Vision contracted expert personnel to compile IDA application and consultation.
Naseby Vision undertook site drawings to beautify the war memorial park area – outcome – not proceeded with to date.
Naseby Vision representation continues on the committee for the CODC Eden Hore collection development.